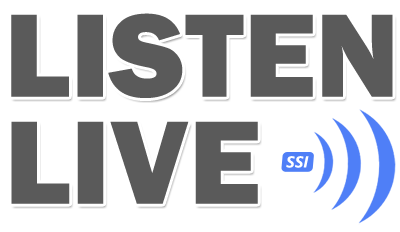 News Flash - Broadcast News
North Korea has fired a submarine-launched ballistic missile off its east coast, according to South Korea's military, the latest in a string of missile launches by Pyongyang in defiance of UN Security Council resolutions.
Read more...
Leader of the opposition Mozambique National Resistance Alfonso Dhlakama has rebuffed a proposal to offer him the position of a deputy president.
Read more...
Convicted killer Janusz Walus is on the way to losing his South African citizenship, so if he's paroled he won't see much of South Africa.
Read more...
Event Venue: Uis, Namibia
Event Days: Friday, 26 August 2016 to Sunday, 28 August 2016
Gates Open: Friday, 26 August @ 7am
Tickets available through the Land Rover Association of Namibia
UIS BASIC SURVIVAL GUIDE
Uis has a small supermarket, and a petrol station, together with a few other small shops .However, food and drinks will be plenty at the event.
There is no financial institution available (bank) only an ATM - card facilities are available to pay for accomodation.
Have your vehicle serviced and checked before the trip, remember a spare tyre.
Make sure you refuel at the last town before driving to Uis because there is only one service station - possibly take Jerry Cans along with you.
Gravel road to Uis. Please drive with care. Live entertainment, music, beertent, treasure hunt, competitions & activities for the family, 4x4 mine-dump challenge, GPS marked spot, Tyre change competition, Land Rover drag race and more.
Read more...
The Cancer Association of Namibia on Wednesday launched the 1st Annual National Cancer Walk of Namibia, titled "Radiowave & CAN Walk for Life"
The national event will take place on Saturday, 3 September 2016 in various towns across Namibia including Windhoek, Rehoboth, Swakopmund, Lüderitz and Walvisbay.
Read more...
SMS the word "snooze" to 777 .
On Monday 29th August Radiowave will have 5 numbers generated randomly. Those 5 people will take part in the "You snooze you lose" competition in front of the Nictus store in Auas Valley shopping mall starting the evening of the 31st August. SMS' are charged at N$ 2.50 excl.VAT.
On Monday 29th August we will announce the 5 contestants that will take part in the "You snooze you lose" competition.
This competition is not open to under 18's. Contestants will need to be able to take time off work .
Proudly brought to you by Nictus Furnishers in collaboration with Nictus bed truck sale.
Read more...
Standard Competition Rules:
Please be informed that Competition-specific rules will be available on each respective competition page.
Read more...
News Flash - Entertainment News
Our first impression of singer-songwriter's long-awaited new full-length
We all knew that Frank Ocean's highly anticipated follow-up to Channel Orange would be a surprise affair. The unannounced album is the lingua franca of pop in 2016, if not this decade. Still, the singer-songwriter formerly known as Christopher Breaux managed to wring some twists out of what has become a familiar marketing strategy.
Read more...
The 38-year-old was in Wisconsin to perform at a benefit concert
Matt Roberts, the former guitarist for the band 3 Doors Down, has died at the age of 38.
Roberts was in West Bend, Wisconsin with his father where he was supposed to perform at a benefit for veterans. The West Bend police department responded to a call on Saturday morning reporting an unconscious man in a hotel hallway. They found Roberts dead at a local Hampton Inn.
Read more...
Mic drop.
Drake shocked his Detroit audience Tuesday night when he brought hometown rapper Eminem to the stage.
The Canadian rapper and singer, who is currently on his Summer Sixteen Tour, quickly squashed rumblings of a feud with Eminem.
Read more...
Week 31: This Mind-Controlled Bionic Arm Can Touch and Feel
Radiowave's Monthly Newsletter
Rio Olympics 2016 starts on 5 August and Radiowave will be joining in on Olympic fun! We will also be involved in the first ever Namibia Land Rover Festival which takes place in Uis and not to forget the favourite FNB Restaurant Week. Check out the newsletter for more on the events mentioned plus updates on Village City Market as well as what we were up to.
August 2016 Newsletter (click to download)