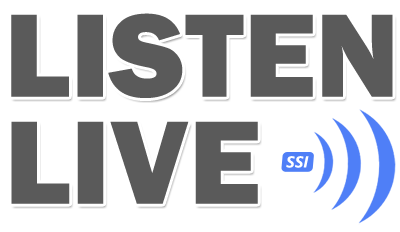 News Flash - Broadcast News
The ANC Women's League condemns what it describes as police brutality during university fees protests.
Read more...
John Lennon is getting a comic book biography.
Read more...
The Cape Chamber of Commerce and Industry is gravely concerned at the withdrawal of South Africa from the International Criminal Court.
Read more...
Event Venue: The Club London Courtyard (Nasmith street Southern industrial).
Event Date : 29 October
Gates Open: 8PM
Tickets pre-sale: N$250.00 At The Door: N$300.00 Tickets include a N$150.00 drink voucher.
The line up will consist of Jack Parow
Wolfhunt
Penilane
Famaz
DJ ACe da bass
DJ Micade
DJ ALU CU-Rage
The Windhoek Fashion Week will be held on the 2nd to the 5th of November 2016, at the Grove Mall, looking to pool together the best of fashion designers in the country and beyond its borders. With the first two days being workshopping days, there will be great teachings which will be followed by two days of Fashion Show showcasing. Our secured international act is David Tlale, a renowned South African fashion designers who has a presence across the globe, having featured in the New York Fashion Week. The One Economy Foundation, through the Office of the First Lady, seized the chance to make an opportunity available for Namibian designers to participate in his program called "The Intern", alongside their South African counterparts. He will be announcing the three Namibian designers who will have been selected to feature in the show next year, at the event finale.
Spreading happiness even further
FNB Namibia launched the first ever happiness store in June 2016 and thus far Namibians have put a smile on more than 40 Namibian faces, by purchasing something for them.
Read more...
It is Maerua Super Spar's 10th Birthday Bash, and they are celebrating it by giving away a VW Jetta Comfortline to the value of over N$ 335 000.
Spend N$ 300 or more, write your name & details on the till slip and place it in the provided box instore. Weekly finalists will be drawn every Saturday.
Terms & Conditions apply.
For more information, visit www.weckevoigtsspar.com
Pupkewitz Megabuild is celebrating their 70th birthday with amazing prizes to give away! Celebrate with Pupkewitz Megabuild and stand a chance to win your share of N$ 250 000 in vouchers!
Have you entered yet?
Spend N$500 or more on any promotional products at any Pupkewitz Megabuild and stand a chance to win one of six Megabuild Gift vouchers!
See in store for details.
Visit Pupkewitz Megabuild Online for Terms and Conditions.
Standard Competition Rules:
Please be informed that Competition-specific rules will be available on each respective competition page.
Read more...
News Flash - Entertainment News
WARNING: This story contains graphic language.
Eminem is back and his tongue is sharper than ever.
The rapper on Wednesday unveiled a brand-new song titled "Campaign Speech." The 8-minute, no-frills track takes on everyone from Republican presidential nominee Donald Trump to George Zimmerman.
Read more...
Chuck Berry is proving you are never too old to rock and roll.
The singer celebrated his 90th birthday Tuesday with the announcement that he has new music coming.
"Chuck" will be released in 2017 on Dualtone Records and will consist mostly of new songs written, recorded and produced by the musical legend.
Read more...
Norah Jones' 'Day Breaks' and OneRepublic's 'Oh My My' also perform well in debut-heavy Top 10.
Green Day returned to the top of the Billboard 200 for the first time in nearly a decade as the Rock Hall-inducted trio's new LP Revolution Radio grabbed Number One, leading a pack of five new releases that entered the Top 10 this week.
Read more...
Week 40 - Andrew Bird: NPR Music Tiny Desk Concert
Radiowave's Monthly Newsletter
October is all about Breast Cancer Awareness, Halloween and delicious food and wine! Besides all this information being in this month's newsletter, we also give you some tips on how to impress your boss for bosses day! It's their day, but it's yours too.
October 2016 Newsletter (click to download)