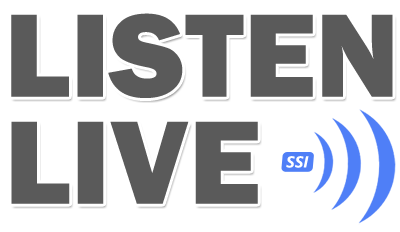 News Flash - Broadcast News
Former Democratic Alliance youth leader Mbali Ntuli has taken to social media about a bizarre crime incident in which her uncle was roughed up and his dreadlocks were cut off with a pair of scissors by a group of five men.
Read more...
Former British and Belgian intelligence chiefs have declared American officials to be "blabbermouths" after much of the key information leaked to the media following the bombing of a British concert venue on Monday night emerged from Washington.
Read more...
Three police officers were killed in eastern Kenya on Wednesday when their vehicle hit a landmine, a senior official said, in an attack claimed by Somali jihadist group al Shabaab.
Read more...
Mentalist - Illusionist - Magician
Born on 25 October 1982 in Cape Town, South Africa, Larry Soffer always dreamed of becoming an international star in the fascinating realm of magic and mentalism. Inspired by the artistry, charisma and showmanship of David Copperfield, Larry, only 13 years of age, enrolled at the College of Magic in Cape Town.
Read more...
Win one of FOUR Col'Cacchio vouchers (N$250 each) every Friday on Radiowave, by answering the weekly question.
Each question is based on their new delicious menu which you can download here.
Simply Whatsapp the keyword 'ColCacchio' and your answer to 081 885 6452.
Add your name and surname, and you're in the weekly draw!
Read more...
Standard Competition Rules:
Please be informed that Competition-specific rules will be available on each respective competition page.
Read more...
News Flash - Entertainment News
From flying drones to old men playing volleyball, fans have been speculating on what the sequel will revolve around.
A sequel to the cult action film Top Gun is in the works, with filming set to begin next year.
The word comes from Maverick himself, actor Tom Cruise couldn't hold his breath and broke the news live while on a promotional tour for his new monster movie The Mummy.
Read more...
Ariana Grande sent out a message of sorrow and regret Monday night, after a terrorist bomber targeted fans leaving her concert at an arena in England.
"broken," the 23-year-old tweeted. "from the bottom of my heart, i am so sorry. i don't have words."
Fans on social media tried to comfort Grande, telling her the attack, which killed at least 22, was "not your fault."
Read more...
Former James Bond star Sir Roger Moore has died in Switzerland at the age of 89 after a short battle with cancer, his family has announced.
A message shared on the actor's official Twitter account read: "With the heaviest of hearts, we must share the awful news that our father, Sir Roger Moore, passed away today. We are all devastated."
Read more...
Emily C. Browning - Lover