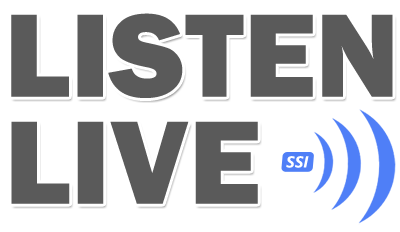 Chops wins "Best Male Actor" @ NFTA 2017
The whole team here at Radiowave 96.7FM is incredibly proud of our very own Chops Tshoopara, who over the weekend won the award for "Best Male Actor", for the local production of "Katutura" at the Namibian Film and Theatre Awards 2017.
Further congratulations go out to all the nominees and award winners for the Namibian Film and Theatre Awards 2017!
News Flash - Broadcast News
More than 190 South African learners in Grade 3' 4 and 5 fell pregnant between 2014 and 2016' a response to a parliamentary question has revealed, and, Times Live reports, if learners from Grade 6 and 7 who fell pregnant are taken into account' the number jumps to 1'449.
Read more...
The community of Omatjete in the Erongo Region are determined to have the Ministry of Environment and Tourism put down an elephant bull which has been causing trouble in the area.
Read more...
A white police officer who fatally shot an unarmed black teenager resigned on Sunday from the New York Police Department to avoid being fired following a disciplinary trial in a case that sparked outrage over police use of deadly force against black men and boys.
Read more...
The Kingdom Cycling Club and Radiowave 96.7FM will host its annual CYCLE4CANCER 24HR RELAY 2017 starting on Friday the 31st of March. The event is scheduled to kick-off at 13:00 and is expected to end 24 hours later. Cyclists will ride it out at Fruit & Veg in Kleine Kuppe, Windhoek.

PLEASE NOTE: A venue has been added for the coastal region. The Dome in Swakopmund will host the 24hr Cycle 4 cancer relay.
Read more...
Read more...
Standard Competition Rules:
Please be informed that Competition-specific rules will be available on each respective competition page.
Read more...
News Flash - Entertainment News
The actor will be performing Shakespeare, Tolkien, Others & You for charity at the Park Theatre
Sir Ian McKellen has been Gandalf for almost 16 years, having first starred as the Grey wizard in 2001's The Lord of the Rings: The Fellowship of the Ring. ​
Read more...
Demi Lovato has laughed off her photo hack – insisting she doesn't care if the world sees a cleavage pic of her.
The 'Really Don't Care' hitmaker took to Twitter on Tuesday, March 21, to address reports that private photos of her naked have been accessed and leaked.
Read more...
US talk show host Ellen DeGeneres has listed her Santa Barbara home for sale for $45 million (about R566 million), local media reported on Monday.
The Italian-style luxury home, known as "The Villa," was built in 1930, according to US entertainment publication People.
Read more...
Week 13: See the 1,000-Year-Old Windmills Still in Use Today
Radiowave's Monthly Newsletter
The new year has started in full force - see what we've been up to in January!
February 2017 Newsletter (click to download)