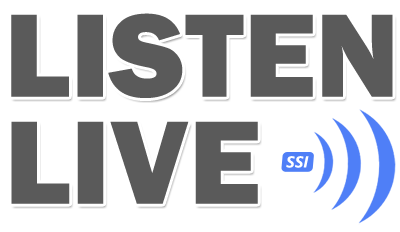 News Flash - Broadcast News
Government has approached the Government Institutions' Pension Fund and other financial institutions to consider buying the 34 per cent foreign-owned shares in Mobile Telecommunications Limited.
Read more...
News 24 reports that the assault case against a pupil from Lückhoff High School in Idas Valley, Stellenbosch, who allegedly bullied a fellow pupil, has been postponed until next year.
Read more...
The Ministry of Education, Arts and Culture has made good progress with the marking and processing of the examination data and will be able to officially release the provisional Grade 10 (JSC) and Grade 12 (NSSC) Higher Level results for full-time and part-time candidates on 21 December 2016.
Read more...
Spreading happiness even further
FNB Namibia launched the first ever happiness store in June 2016 and thus far Namibians have put a smile on more than 40 Namibian faces, by purchasing something for them.
SMS the word "Christmas" to 777 (SMS charged @ N$ 2.50) and during the competition period we'll randomly generate numbers and call lucky listeners on air. Once we've got you on the line you'll need to shout "SHAKE THAT JINGLE TREE".
If you're excited enough it'll register on the tree shaker scale and we'll see what number drops off the tree. You'll win whatever is behind the corresponding door on the tree.
Start SMSing now up until the 16th of December - the more you enter, the bigger your chances to win.
PLEASE NOTE: You can only win one of our amazing prizes.
Read more...
Standard Competition Rules:
Please be informed that Competition-specific rules will be available on each respective competition page.
Read more...
News Flash - Entertainment News
Lady Gaga made a powerful announcement to a group of young LGBT people in New York -- she suffers from post traumatic stress disorder.
Gaga revealed that she suffers from the debilitating mental illness at Harlem's Ali Forney Center for homeless LGBT youth on November 25. The taped segment aired on NBC's "Today" show Friday.
She visited the center as part of a collaboration between her foundation, Born This Way, and the NBC morning show. She brought along clothing, gifts and donuts.
Read more...
Sebastian Bach ― the former lead singer of Skid Row, Broadway actor, and occasional TV star in shows such as "Gilmore Girls" and "Trailer Park Boys" ― closes his just released autobiography, 18 and Life on Skid Row, with his concerns about "rock stardom."
"The term 'rock star' has changed so very much from when I was a teenager," Bach writes. "Now, guys with computer programs, hedge fund managers, athletes, and even presidents are called rock stars ...
Read more...
Rapper awarded payout after suing former legal team over botched headphones lawsuit; $14.5 million will go toward bankruptcy settlement
50 Cent was awarded $14.5 million stemming from a malpractice suit the rapper filed against a law firm that represented him in a headphones lawsuit.
However, it's unlikely 50 Cent will see any of that award, as most of it will go toward satisfying the $23 million bankruptcy settlement he agreed to in July, pending approval, Forbes reports.
Read more...
Week 47: OK Go – The One Moment
Radiowave's Monthly Newsletter
December is upon us and it's going to be one for our Namibian books. We've given you a few ideas what you can do for this festive season at home or away. Be safe and we'll see you in 2017.
December 2016 Newsletter (click to download)