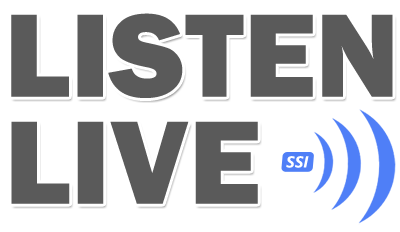 News Flash - Broadcast News
South African Minister Siyabonga Cwele's bid to interdict and set aside a planned spectrum auction for high-speed broadband in South Africa has been upheld by the North Gauteng High Court.
Read more...
Nampa reports that a block containing two classrooms and two storerooms at the Rehoboth High School burned down this morning, causing extensive damage to school infrastructure.
Read more...
A monitoring group said today that around 3,800 civilians have been killed in one year of Russian air strikes in Syria in support of President Bashar al-Assad.
Read more...
It is Maerua Super Spar's 10th Birthday Bash, and they are celebrating it by giving away a VW Jetta Comfortline to the value of over N$ 335 000.
Spend N$ 300 or more, write your name & details on the till slip and place it in the provided box instore. Weekly finalists will be drawn every Saturday.
Terms & Conditions apply.
For more information, visit www.weckevoigtsspar.com
Pupkewitz Megabuild is celebrating their 70th birthday with amazing prizes to give away! Celebrate with Pupkewitz Megabuild and stand a chance to win your share of N$ 250 000 in vouchers!
Have you entered yet?
Spend N$500 or more on any promotional products at any Pupkewitz Megabuild and stand a chance to win one of six Megabuild Gift vouchers!
See in store for details.
Visit Pupkewitz Megabuild Online for Terms and Conditions.
Standard Competition Rules:
Please be informed that Competition-specific rules will be available on each respective competition page.
Read more...
News Flash - Entertainment News
"It's not something [people] should be afraid of showing."
Gaten Matarazzo, who plays Dustin on "Stranger Things," has a disability ― and he's not ashamed of it.
Last week on the British talk show "The Jonathan Ross Show," he opened up about his cleidocranial dysplasia, a condition he was born with that affects the development of bones and teeth.
Read more...
Drake is certainly enjoying the view.
The singer's album, Views, is the first album to reach one billion streams on Apple music.
Apple's CEO, Tim Cook, presented the rapper with an honorary plaque during his Saturday night concert in San Jose, California, to mark the incredible feat.
Read more...
Monty Python star Terry Jones has been diagnosed with a severe variant of dementia.
The 74-year-old is suffering from primary progressive aphasia, which affects his ability to communicate.
As a result, Jones "is no longer able to give interviews", his spokesman said.
The news was confirmed as Bafta Cymru announced the Welsh-born comedian is to be honoured with an outstanding contribution award.
Read more...
Ariana Grande: Jason's Song (Gave It Away)
Radiowave's Monthly Newsletter
Winter is done and Spring is on the way which means it's all excitement and fun right through until December. We have kept you in the loop for all events on our social calendar for the month of September plus let you know what we were up to in August.
September 2016 Newsletter (click to download)