Details

Category: The Coffee Break
Published on Friday, 28 April 2017 09:28
I was scouring youtube for covers to find our Cover of the Week and that was when I came across this girl.
I had no idea who she was, but she's got the most intriguingly beautiful look about her.
She quite frankly looks like some sort of robot or doll. It's very creepy - creepy but beautiful.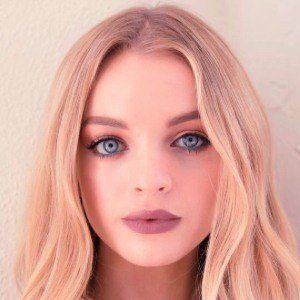 So obviously I had to listen to her covers.
One specifically caught my attention because it was about as haunting as her massive blue eyes.
The cover immediately gave me some serious feels and I knew we had our Cover of the Week.
I however also did some research and turns out this 18 year old girl - Oliva Keegan - also stars in the popular soap "Days of our Lives".
She's clearly an all around talent.
But without further ado, here is our cover of the week by Olivia Keegan – it's a cover of Maroon 5's track Cold.