Details

Category: The Coffee Break
Published on Monday, 06 February 2017 09:03
Let's be honest for a moment about our days as kids and teenagers. Chances are your mom or dad probably nagged you about cleaning your room, at least once a week if not daily.
I'll be the first one to admit that I was quite messy as a kid. Clothes were everywhere and stuff was just lying around - it was probably a serious safety issue but I didn't think too much about it.
But now I know that I probably should've listened to my mom because it was much more of a safety hazard than I realised.
See a girl recently shared her story on Twitter about what happened when she decided to tread the dangerous floor of her messy room to go get a midnight snack and well needless to say – it's the story parents should share with their kids to motivate them to clean up.
Her room was super messy and when she made her way over to the door from her bed she couldn't really see where she was walking and that's when she had a run in with her phone's charger. It was brutal.
If you've got a strong stomach feel free to check it out below:
when your room is this messy, you have to accept the consequences of not being able to see where you step pic.twitter.com/MuRr5Uen1w

— Jules (@JEWL_ia) January 31, 2017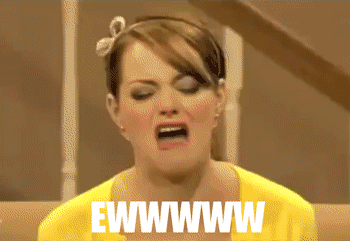 Parents, if you struggle to get your kids to clean their room, just show them this.
Best motivation ever!