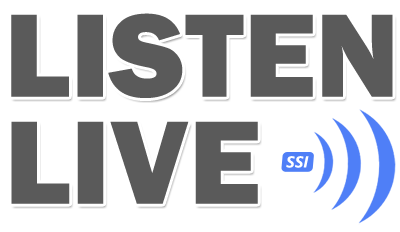 News Flash - Broadcast News
A new vaccine-based treatment for HIV has succeeded in suppressing the virus in five patients, raising hopes further research could help prevent Aids without the need for daily drugs.
Read more...
American TV channel Fox Network has apologised to Kenyans after they aired real footage of the Westgate Mall terror attack in Monday's episode of their hit series 24 Legacy.
Read more...
South African Airways chairperson Dudu Myeni on Thursday welcomed the National Treasury announcement that it would bail out the airline, saying the new capital injection would stabilise the national carrier.
Read more...
.
Read more...
The Kingdom Cycling Club and Radiowave 96.7FM will host its annual CYCLE4CANCER 24HR RELAY 2017 starting on Friday the 31st of March. The event is scheduled to kick-off at 13:00 and is expected to end 24 hours later. Cyclists will ride it out at Fruit & Veg in Kleine Kuppe, Windhoek.
A spinning bicycle will be provided. Cycling will be used as a mechanism to collect funds for various organizations and associations all in aid of Cancer. Participating teams will be provided with snacks and drinks throughout the entire period. Corporates will be required to pay an entry fee of N$1 000 per rider. Riders will be required to cycle for at least one hour during the 24 hour relay period.
For bookings contact This email address is being protected from spambots. You need JavaScript enabled to view it.
Partial eclipse is one of most spectacular in Namibia this century
Namibia's solar eclipse on Sunday 26 February will be one of the most spectacular in the country this century, says UK astronomy expert Dr Rhodri Evans.
Read more...
News Flash - Entertainment News
"Came from the bottom the bottom, to the top of the pops"
Jay Z is having a pretty great year. The rapper, who's expecting twins with wife Beyoncé, has gone from "bricks to Billboard, from grams to Grammys," and now he's a Hall of Famer.
On Wednesday, it was announced that the rapper will be inducted into the Songwriters Hall of Fame this summer, making him the first rapper ever to earn the honor.
Read more...
Tom Hanks and his trusty typewriter are coming to book form. The Academy Award-winning actor's first book, a collection of short stories, will be published by Knopf in October, the publisher announced Tuesday.
Uncommon Type: Some Stories will include 17 tales, each involving the clickety-clack of a different typewriter. Hanks collects vintage typewriters and owns more than 100 of them, according to Knopf.
Read more...
The actress and activist has given her first public comments on her divorce battle in a tearful interview with the BBC to promote her new Cambodian war epic.
The actress Angelina Jolie has spoken publicly about her separation from Brad Pitt for the first time.
In an emotional interview with the BBC, Jolie said of her marital breakdown, "It was very difficult. Many people find themselves in this situation.
Read more...
Week 08: Self-Flying Taxi Drones Are Coming To Dubai
Radiowave's Monthly Newsletter
The new year has started in full force - see what we've been up to in January!
February 2017 Newsletter (click to download)